In the summer of 2016, I worked as an engineering intern at The Creature Technology Company in Melbourne, Australia. During this internship, I worked on improving animatronic dinosaurs for an amusement park ride. My projects involved working on the CAD and the mechanics of operation as well as devising innovative solutions to structural problems, optimizing inspection sheets for the Jurassic World Exhibition, and doing sculptural fabrication to determine a more efficient way of creating dinosaur skins. 
Demonstrating animatronic dinosaurs to the President of Universal Creative, Mark Woodbury.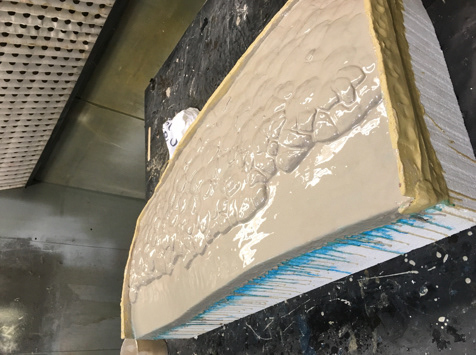 Creating dinosaur skins using a mold and attaching them to a polystyrene block before covering them with epoxy and fiberglass before they are painted.