I am currently working as a Design and Technology Fellow for NuVu Studio, an innovation school in Cambridge, MA. As a Fellow, I am stationed at one of NuVu's partner schools in Wichita, KS where I implement NuVu's pedagogy of creative, hands-on project-based learning with elementary school students. I design studios, create curriculum, and run the studios at my school.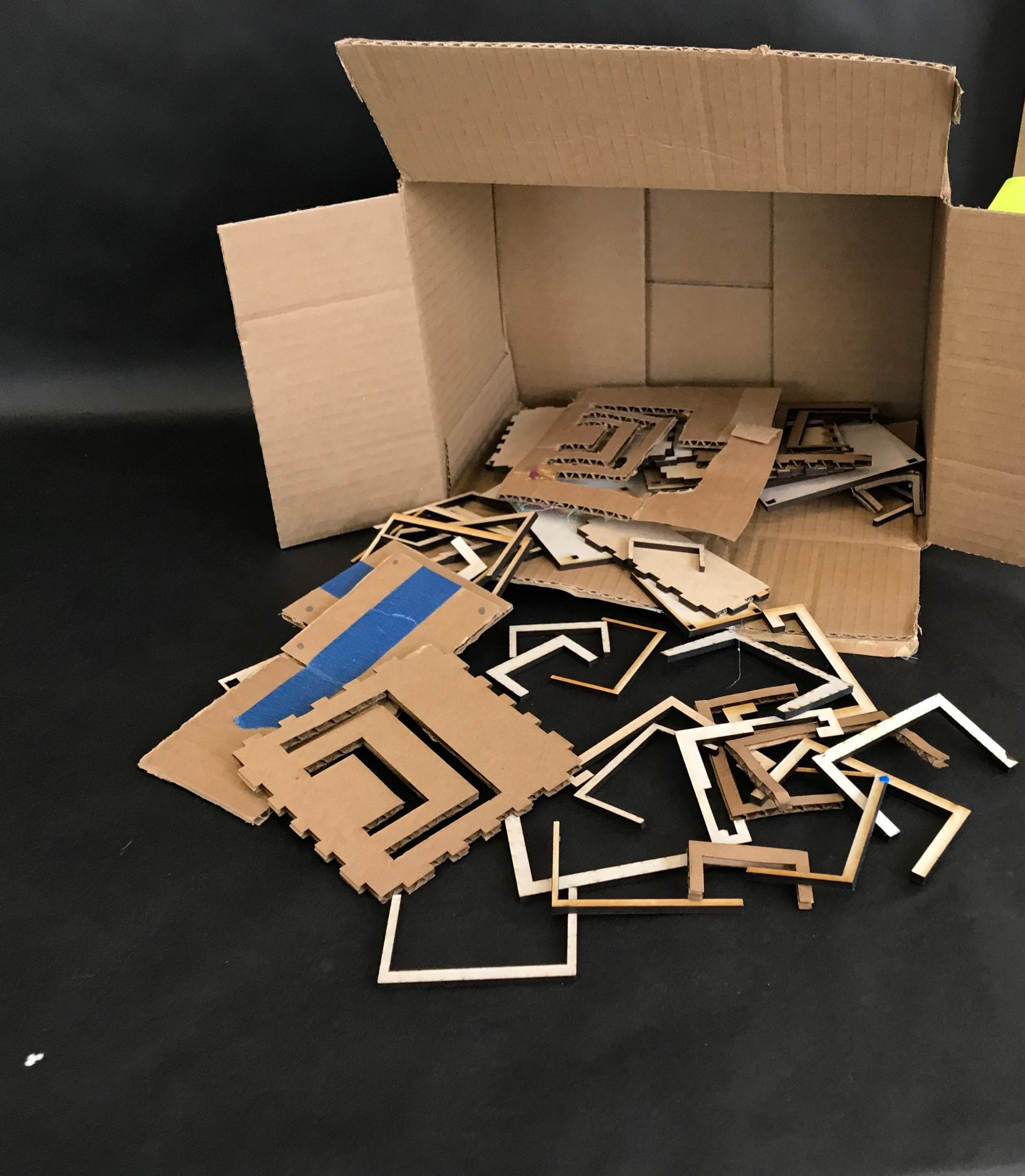 A student learning Illustrator, showing many prototypes, and polished products created on the laser cutter and 3D printer during our Entrepreneurship studio. A student is testing out 3d printed spikes attached to gloves to see if it improves traction when climbing a tree.
A student recreating the form and function of a hole puncher by creating a working cardboard hole puncher and a digital model in Tinkercad
Students creating natural play areas during our Experimental Playscapes studio. The first image was created in Photoshop by one of my students to show the setting and scale of their model. 
Innovations in Kitchen utensils: Space-saving utensils with detachable handles, and a mixing bowl that transforms into a pan.